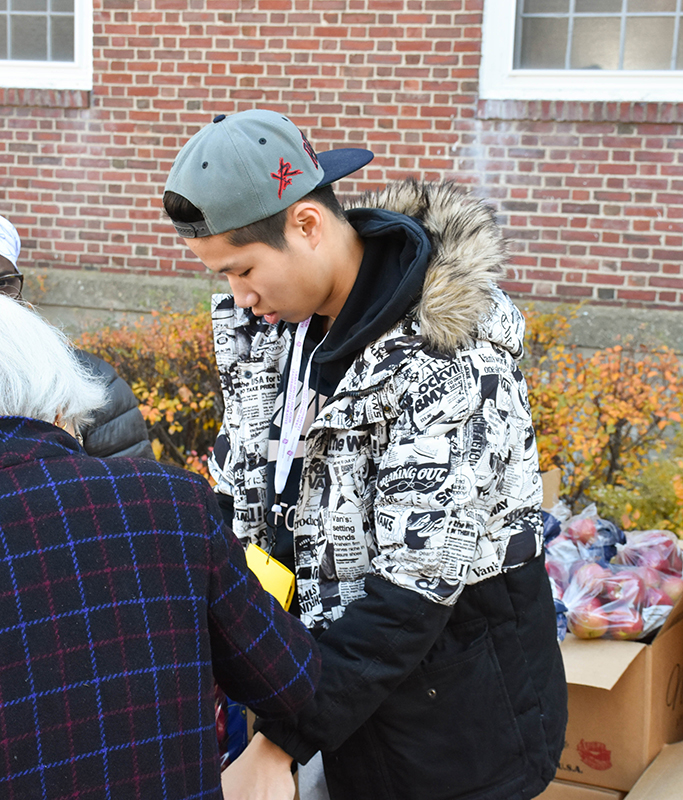 On November 19, Edu-iCare students had attended one of the largest volunteering events. Students from Matignon High School, Waldorf High School and St. Clement High School arrived at Brighton Allston Pantry around 8:30AM to assist the workers with putting Thanksgiving food baskets together for the community.
Students had carried turkeys from the first floor up to the second floor one by one and each turkey weighs at least ten pounds each. They also had helped bagging groceries for families to bring home so they enjoy a traditional Thanksgiving dinner. All together, these students had put together a few hundred of these grocery baskets. These students had helped several hundred households in just a few hours.
Edu-iCare will continue on with bringing these students to communities that need our help. We truly wish these students can learn from each of these volunteering events and become a successful person, giving back to the community that requires our help.