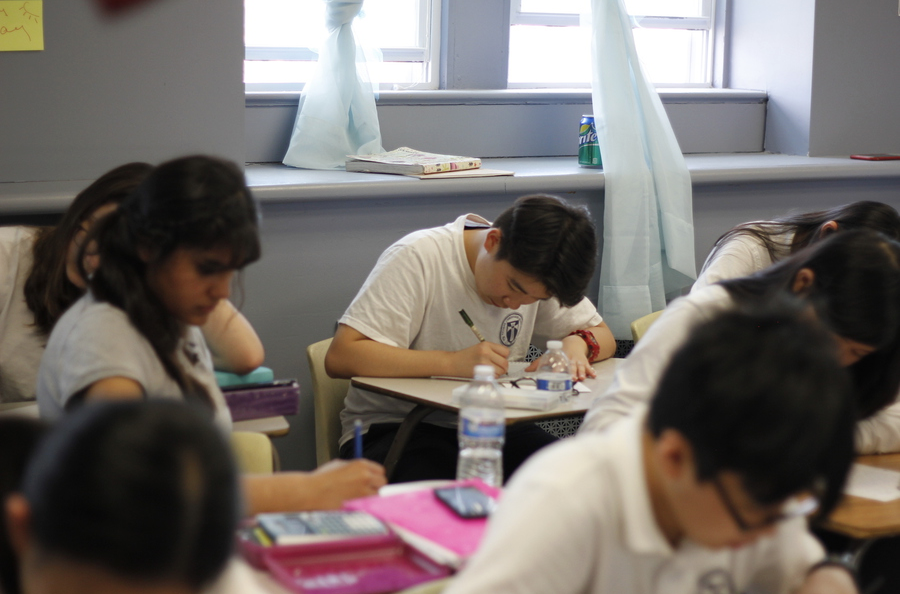 At A Glance
Year Established: 1981

Location: Kearny, NJ

Type of School: Day School, CO-ED

Campus Size: 15 Acres

Website: www.kearnychristianacademy.com

Grades: Pre K-12

Total Enrollment: 900

International Students Population: 20

Average Class Size: 16

Teacher to Student Ratio: 1:12

Honor Courses: 3

Average SAT Score: 1560

Admission Requirments: SLEP + Interview

About the School
Realizing that there are different gifts in each student, Kearny Christian Academy offers multiple academic tracks in our high school program. Our college prep track challenges students academically as they prepare for college. We also understand that many students come to us from different educational backgrounds as well as different language backgrounds. For these students we offer remedial courses to help bring them back on track. In addition, we offer practical training with the use of technology and vocational training. Our SAT scores are consistently higher than the national average. Our graduates have been accepted at many of the nations leading universities. For a sampling of our curriculum click on the applicable curriculum brochure below.
Curriculum
Graduation Requirements:
Mathematics, History, Biblical Studies, English, Health & Physical Education, Visual & Performing Arts, Science, Foreign Language, Other Electives
Sports and Athletics
Soccer, Basketball, Baseball, Track, Cheerleading
Where Our Graduates Go
New York University, Princeton University, Columbia University, Liberty University, Temple University, Montclair State University, Rutgers University, Seton Hall University Law School, New Jersey Institute of Technology, Kean University, Fashion Institute of Technology, William Paterson University, Stevens Institute of Technology, Fairleigh Dickinson University, and more.